---

With Market Relief Package, CFTC Warns of Crypto Scams Based on Coronavirus
United States derivatives markets regulator, the Commodity Futures Trading Commission (CFTC) has warned the public of potential crypto-related scams attempting to make money from coronavirus fears.
In a March 19 announcement, the CFTC stressed that scammers usually exploit major news events such as the spread of coronavirus in order to add credibility to their fraud schemes or manipulate emotions.
CFTC sees increased complaints about crypto or forex-related scams
The announcement states that the agency has received hundreds of fraud complaints related to online digital assets or forex fraudulent schemes which promise to bring fast and huge profits amid the intensifying coronavirus concerns.
The CFTC added that coronavirus crypto and forex scams don't just aim at defrauding people into investing their money into fake schemes. The regulator noted that fraudsters also ask for unnecessary fees for cashing out and tax payment, as the announcement reads: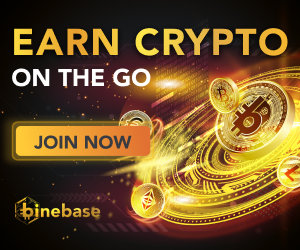 "After depositing a few hundred dollars of cryptocurrency, the traders are fed a number of fake statements showing huge returns. When the traders try to cash out, they're told they must first pay a fee to get their earnings. They pay the fee, then are told they need to pay a tax, then more fees, and so forth. Never send more money to get what is yours."
Commission gives temporary relief to some market participants as a response to the coronavirus pandemic
Warning investors about crypto scams building on fears imbued by coronavirus news, the CFTC also granted temporary no-action relief to some companies. A March 20 statement notes that market participants such as futures commission merchants, brokers and dealers are temporarily exempt from certain CFTC regulations which are difficult to fulfill such as social distancing and closures in response to the COVID-19 pandemic.
Earlier in March, the CFTC also warned the public against scammers attempting to benefit from the increased market volatility. On the Black Monday, March 9, the CFTC published a warning statement, urging investors to steer clear of social media posts boasting digital assets and forex and make sure they are registered with the agency before "sending bitcoin or credit card info."
More coronavirus-related scams involving crypto
Several other governments have already issued warnings about the proliferation of crypto scams trying to exploit COVID-19-related fears. Earlier online scammers posed as the World Health Organization (WHO), claiming that they were raising crypto donations to battle the coronavirus pandemic.
On March 11, the United Kingdom's Financial Conduct Authority released a warning about coronavirus scammers using all the possible ways to trick people into sending them money, including fake investments in crypto assets. Earlier the U.K. police also warned about coronavirus fraudsters requesting payments in Bitcoin (BTC).

---
Trending Now
You may also like