---

The founder of one of the famous Bitcoin (BTC) events "Bitcoin Black Friday" has closed it forever. He has confirmed that Bitcoin Black Friday will no longer take place, as it has satisfied its "original purpose."
In an announcement on the official website of Bitcoin Black Friday, Jon Holmquist said that the usage of BTC for consumer payments has become outdated and uninteresting for him.
Holmquist: Bitcoin is "popular investment and financial instrument"
Holmquist stated that Bitcoin is an investment and financial tool, not an instrument for simple payments. In his opinion, such tasks should be made with altcoins such as Bitcoin Cash (BCH).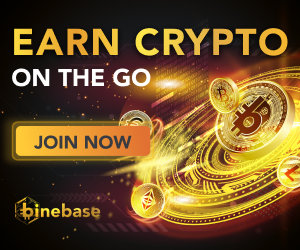 "I have decided not to continue running the Bitcoin Black Friday event. After 7 years, and 6 successful events, I am done with using Bitcoin for customer payments" he reported.
Holmquist also told that:
"Although other options like BCH exist, I believe that the main and most important use case of Bitcoin is, and will remain for a long time, a form of investment and as a new financial instrument."
"Main purpose achieved" for Black Friday
The decision comes as 2019's would-be Black Friday sees BTC/USD itself trading at what many recognize as a big discount. Bitcoin casted off 20% over the past week, returning back to circle just above $7,100.
Meanwhile, Holmqvist's final decisions appeared to be a quiet and gradual swipe from Bitcoin to other lookalike cryptocurrencies. He mentioned that BTC was specifically created to be spent and did not have a long-term investment goal.
According to this information, the use case indicates that assets such as BCH do not have the same qualities of hard money as Bitcoin. This quality makes them more like "easy" money and they can be compared with fiat currency.
"The ability to make transactions with Bitcoin is, at best, a necessary function, and at worst, an aim for benefit. With my career and my personal opinion, I moved away from using bitcoin as a new payment opportunity, "Holmqvist concluded.
He believed that the Bitcoin Black Friday event needed to be finished altogether.
"I think the main purpose of this site was achieved as I wanted it to."
Bitcoin companies are still providing their own discounts on Black Friday. Among them is a 30% discount on hardware wallets from Ledger. But the main bonuses, of course, are discounts commissions from the Binance exchange.

---
Trending Now
You may also like