---

Bitcoin Critics Argue that Fluctuations Indicate a Market Bubble
Bitcoin is not a bubble. Period.
However, the authors of a recent book believe otherwise. In the 18th chapter, titled "Cryptocurrencies, Bitcoin and market bubbles", the authors maintained that "Bitcoin is an example of a market bubble whose value will drop significantly, regardless of the current fluctuations". After running a "technical analysis", with emphasis on price movements and trading volume combined with available signals, they argued that the value of "Bitcoin will keep declining as the negative trends continue". The authors concluded that:
"..the price fluctuations constitute a market bubble and that bitcoin cannot be regarded as good investment."
The evolution of Bitcoin
The unprecedented boom in 2017 was followed by a drastic crash of cryptocurrencies a year later. 2018 is remembered as the year of Bitcoin suffering a major defeat. The initial hype which was manufactured led to a severe bust. It is important to note that market participants at that time were inexperienced. Also, most of the 2017's market boom was simply market manipulation.
Since then, the industry has evolved a great deal. For more than a decade, Bitcoin has preserved the title of being the largest and the number one coin in the cryptocurrency ranks. This industry has seen massive growth with respect to institutional support even during testing times. It has long evolved from being just a speculative asset. The entry of big institutional players like CME and ICE into the industry is a proof.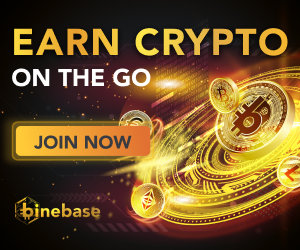 Ben Davies, the co-founder of Glint, had earlier said:
"If you bet against bitcoin, you are betting against the exchange of value afforded by the internet. The internet exchanges information through various protocols, just as bitcoin conveys an exchange of value of a good or service when it's spent. So if its utility is increasing, the network value will continue to rise."
It is essential to realize that Bitcoin is not a company which could lose profitability and finally fail. It has even begun to perform like an investment hedge/non-correlated asset against traditional market uncertainties in just 12 years. The key virtue of Bitcoin that makes it what it is today is the decentralized system, with no central authority determining the direction it takes.
Making a difference
As some reports have it, the number of organizations which accept cryptocurrency donations has increased significantly. Bitcoin has reached parts of the world where supplies and aid does not. Independent of any state or a third party, Bitcoin and other cryptocurrencies have made a difference in politically and socially unstable places such as Venezuela where a large shipment of U.S. humanitarian aid was refused entry in early 2019. This was when donations in crypto started gaining momentum.
Joe Waltman, the executive director of GiveCrypto, a non-profit that distributes crypto to the poor people in the country had earlier revealed opening stores which accept payments in crypto and have cash-out partners so they can exchange crypto for cash. He had also stated:
"When we track a number of impact metrics, such as food security and the psychological wellbeing of the people we give crypto to, we see significant statistical improvement in both of those areas; they are eating more and feeling much less stressed when receiving our aid."

---
Trending Now
You may also like