---

Cardano Founder Charles Hoskinson Says That Crypto Is a "Political Movement"
Charles Hoskinson, the creator of Cardano (ADA), has stated that participating in crypto is an inherently political movement.
On an impromptu ask-me-anything on YouTube, Hoskinson asserted that crypto-powered fundamental changes to financial system will not come without struggle, placing the crypto phenomenon within the political arena.
Hoskinson also urged members of the crypto community to take a stand againts increasing regulatory efforts to crack down on encryption.
Crypto is inherently political
In the AMA streamed on June 5, Charles Hoskinson stated that "Crypto is a political movement."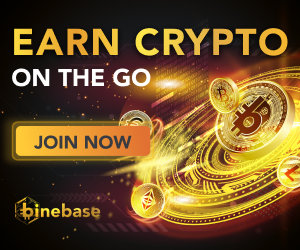 "Crypto is as political as it gets," he said. "We're going to reinvent the concept of money and take it out of the government's hands and control it ourselves."
Hoskinson stressed that the cryptocurrency phenomenon is especially political by nature due to the creative destruction it seeks to bring upon monetary commodities and policy, stating that "money is the biggest influence of all of politics."
Considering the implications of the wide adoption of distributed ledger technologies, Hoskinson said that the impacts of cryptocurrency will reach far beyond the domain of money, saying:
"Everything has to change: trade changes, property rights change, business change, the business structure changes, laws change."
Regulators move against encryption
Hoskinson predicted that crypto assets will face increasing hostility from regulators, noting, "There are people in the Senate and the Congress today in the United States and all around the world who want to ban crypto."
The Cardano founder called for the crypto community to fight against regulatory attempts to destroy crypto, saying, "If you're in this industry, what do you do? Do you just roll over like a dead dog and say, 'It was a lot of fun okay, alright, whatever.' No, I'm sorry, You have to have an opinion. You have to fight for the right things."
"Right now, there's a strong movement to ban encryption so that when you have encryption, you need to have a backdoor in the system," asserted Hoskinson.
"Will you guys use Cardano if it has backdoors in it and we designed the system that way and some small group of people have control over your money and at any time can freeze it? How many of you would use that?" he asked.

---
Trending Now
You may also like