---

MyEtherWallet to Provide .Crypto Blockchain Domains to 1 Million Users
Users of MyEtherWallet, an Ethereum wallet app, will soon be able to purchase a .crypto domain from the wallet's interface. Unstoppable Domains, a company which is aiming to spread awareness of the decentralized domain type, partnered with the wallet provider.
Announced on April 23, the integration with MyEtherWallet would allow the domain provider access the wallet's 1 million monthly active users. Unstoppable Domains calls the wallet company a domain registrar, which are normally companies responsible for reselling domains.
Unlike with traditional domain registration, custody of the domain is linked to the specific wallet and is not controlled by any centralized entity.
The .crypto domain is based on Unstoppable Domains' smart contracts on Ethereum, which are responsible for assigning the domains and looking up the addresses.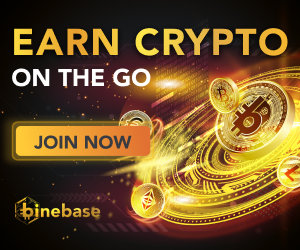 It is separate from the Ethereum Name Service (ENS), which assigns .eth domains, but functions in a similar way. Unstoppable Domains can link the .crypto domain to an Ethereum wallet, making it possible to send money to human-readable address.
Constructing an uncensorable web
The company is also promoting the .crypto domain as an uncensorable alternative to current web addresses.
Since it falls outside of the traditional domain name infrastructure, standard browsers cannot open .crypto websites. The Opera browser entered into a partnership with Unstoppable Domains to accept blockchain-based domains.
Opera, however, accounts only for 2.2% of the global market share. For Chrome users, Unstoppable Domains created a browser extension.
The company underscores that blockchain domains are not going to make the web uncensorable by themselves, but they assist users in bypassing restrictions when publishing content.
Notably, many of the milder censorship systems are deployed only on DNS servers, and can be bypassed by tools such as the Google DNS. The .crypto domain could help in these situations.
Crypto wallets to act as resellers
Co-founder of Unstoppable Domains, Brad Kam, explained that MyEtherWallet is only the beginning:
"Crypto wallets are the best places for crypto users to discover blockchain domains. We'd love to talk to other wallets that may be interested."
Since wallets also hold the domains, it makes sense that they would provide purchase services, similar to how most of them provide tools for buying crypto. Kam stated:
"This integration shows that wallets are becoming much more than just places to store crypto — they are becoming portals to access blockchain products and services."

---
Trending Now
You may also like