---

FTX Presents "BERNIE" Futures After "TRUMP"
After introducing TRUMP futures previous week, cryptocurrency derivatives exchange FTX is going to add five new 2020 presidential election-based futures contracts including BERNIE.
An FTX representative explained: "What we're about to come out with is just similar contracts for the top five Democratic candidates."
2020 Reelection futures expand offering
FTX is going to launch a Bernie Sanders (BERNIE) futures contract, as well as futures on Joe Biden (BIDEN), Elizabeth Warren (WARREN), Pete Buttigieg (PETE) and Mike Bloomberg (BLOOMBERG).
Although exact release date for the contracts is still not specified, the representative said that they will be live within several days.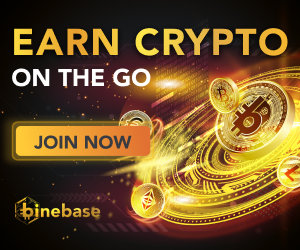 TRUMP futures show good performance
On February 5, FTX announced a new futures contract named TRUMP, tied to President Donald Trump's re-election in 2020. TRUMP contracts may be valued between $0 and $1. If Trump will be elected again, all contracts will instantly become worth $1. If he fails to secure the second term, TRUMP contracts will lose their value.
Speaking about TRUMP, the representative noted: "The initial feedback has been extremely positive. People have been really excited about this." He added, that FTX saw a new daily active user high after launching TRUMP trading.
FTX's five additional futures contracts will be traded similarly to TRUMP.
Currently ongoing, the 2020 presidential primaries determine a single candidate to confront Trump. With this in mind, we can state that four out of five FTX democratic futures will lose their value before the 2020 elections.
"We don't have contracts on who's going to win the primaries specifically," the representative explained. "At most, one of these contracts is going to expire to $1."
FTX prohibits trading in many countries
FTX does not allow users from various regions, such as Canada, the EU, the U.K., and even the U.S., to trade TRUMP.
The FTX representative noted that the exchange is cautious. "It's entirely regulatory," he stated, regarding countries' laws and guidelines which are different for various trading types. "In a lot of countries, there are various licensing regimes for contracts like this."
The representative further noted:
"We basically don't want to overstep what we can do there, and so we, unfortunately, had to restrict the jurisdictions that we could offer this under. I think going forward, obviously, the more excited people are, the more motivated we're going to be to try to offer it in more and more places. Whether that actually means getting, or at least looking into, what licenses would be relevant for it in different places."
FTX also planned to introduce these contracts on the market in a timely manner, which led to banning in certain countries.
Various trading platforms also prohibit the participants from the U.S. and other countries due to possible regulatory troubles. In June 2019, cryptocurrency exchange Binance also joined the trend, banning U.S. citizens from the platform before introducing futures trading.

---
Trending Now
You may also like