---

Hedge Fund CEO: Bitcoin Proved That It is a Store of Value in Coronavirus Crisis
According to raw data, Bitcoin (BTC) has in fact played well as a store of value prior to the coronavirus crisis.
In a Twitter debate on May 1, Travis Kling, head of crypto hedge fund Ikigai, presented new evidence that, in spite of volatility, Bitcoin has preserved its investors' wealth.
Bitcoin shielded hodlers from "catastrophic event"
Since February, BTC/USD has yielded stable returns of 0.6%, Kling noted, receding any pain to "hodlers" brought about by one of the most troublesome financial implosions of recent history last month.
"The price of #Bitcoin increased 0.60% from the end of February to the end of April amidst one of the most catastrophic economic events in history," he stated, adding: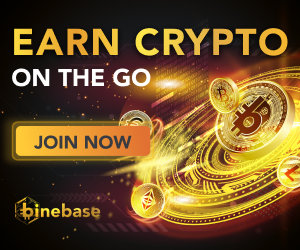 "A store of value."
The narrative of Bitcoin as a store of value has been transformed since the beginning of 2020.
After the March crash, the largest cryptocurrency has in fact seen periods during which it was less volatile than traditional markets, such as stocks and oil.
Signs of a steady decoupling from market price swings further support a positive stance on Bitcoin as a long-term wealth preservation tool.
Pantera CEO: Bitcoin will "come of age" in 2020
Responding to Kling, criticism of Bitcoin from Bloomberg editor Joe Weisenthal, who stated that the U.S. dollar was more stable, was bashed quickly.
As Kling noted, the dollar's huge inflation relative to Bitcoin logically no longer allows it to compete for the store of value title.
Bitcoin's inflation rate will decrease to 1.8% in about two weeks after its third block reward halving occurs.
Year to date, meanwhile, data from monitoring resource Skew indicates that Bitcoin is the best-performing macro asset, overtaking even gold.
Regarding this, Dan Morehead, CEO of Pantera Capital, said:
"Bitcoin was born in a financial crisis. It will come of age in this one."

---
Trending Now
You may also like