---

Increased Adoption Will Cut Down Bitcoin Price Manipulation By Whales
"Financialization of Bitcoin" has been a hot topic of discussion; while nobody has said that it is a "disadvantage", it has not been regarded as an indisputable "advantage" either. The question remains — "Is financialization a double-edge sword for Bitcoin", as it is put by Caitlin Long. What will happen to Bitcoin price if its adoption and the number of whales grows?
In the latest podcast Dan Held, director of Business development for Kraken Digital, maintained that "financialization of Bitcoin" is not something to be afraid of and that it would not damage the cryptocurrency markets. He said:
"There's a lot of anxiety in this space around what happens when the institutions do come. I see it as some sort of an inevitable thing that will occur; it's nothing to be afraid of[…..] First and foremost, different financial instruments like futures options and lending and borrowing are all normal market activities. They enhance price discovery, they enhance liquidity and they allow different operators in the crypto space or in Bitcoin specifically to hedge their risk."
But how exactly will this flirtation between institutional investors and Bitcoin affect the king coin's price? This can be determined by analyzing how things played out when the financialization of gold took place. It is relevant since Bitcoin is believed to be the digital gold. The precious metal was first financialized when central banks started issuing gold-pegged banknotes back in the 17th century. As we see, things have played out pretty well concerning the financialization of gold; it is viewed as the safe-haven asset during a financial crisis.
On the other hand, there's another concern about Bitcoin's financialization — price manipulation. When more and more seasoned players enter the market, the chances of them manipulating the price are high, as it was seen during the recent March market crash. Regarding this, Held said: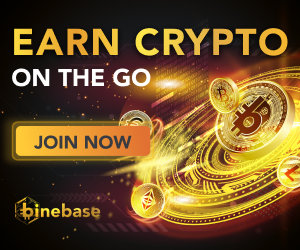 "Whales have been a concern since 2012 for splashing around and causing really intense price gyrations. But as Bitcoin has increased in adoption and in terms of the number of liquidity [bid-ask spread the depth of the order book and volume], the ability for a whale to influence the market has actually diminished; there are more market participants that they have to fight against."

---
Trending Now
You may also like