---

New research data in daily transaction volumes reveals that crypto exchange volume may not directly correspond with their site's traffic. The cryptocurrency sphere is still a very young industry, seeing a vast number of companies and projects become extinct or inactive. Cryptocurrency exchanges especially have seen their fair of turnover. Crypto exchanges such as Binance and Huobi have shown consistent growth since 2017. While newcomers such as Bybit have only begun to enter the spotlight more recently. 
It's a common practice for exchanges such as these to attract social media attention through various personalities promoting their referral links.
Coinbase, Binance, Bitfinex and Bybit have each gotten a fair share of activity on social their respective social media. Although each exchange has varying amounts of daily trading volume. It's important to note that high trading volume does not necessarily equate to a high website traffic and engagement ranking compared to all online websites.
Exchange volume does not correspond with website traffic
Based on analysis data of daily users on exchanges a peculiar result was found. The exchanges which posted the highest cryptocurrency trading volume were not necessarily the exchanges who have the most site traffic and engagement. This may show that large traders who place big positions will naturally gravitate towards larger exchange. The reason being that these cryptocurrency exchanges have more users leading to higher liquidity. This higher liquidity leads to a higher trading volume. Although in contrast, an exchange with lower volume may pick up more site traffic overall, as a result of various promotional offers, gimmicks and other tactics. Through these tactics they gain interest of less sizable traders in the platform. Despite this higher amount of website traffic, the exchange may not see a resulting sizeable increase in trading volume.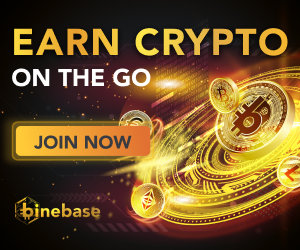 In addition the site traffic and number of engaged users from exchanges such as Coinbase and Binance shows interest from the mainstream public. These exchanges may be hosting more site traffic while simultaneously having less trading volume. As a result of a larger number of nonprofessional traders investing a small dollar value of cryptocurrency with these platforms.  


---
Trending Now
You may also like