---

Ripple CEO States They Do Not Control XRP Price
Brad Garlinghouse, the CEO of blockchain corporate payment system Ripple, says that the company does not control the price of XRP. Continuing by stating that Ripple will not "dump" its XRP cryptocurrency although a large amount of it was sold.
In an interview with CNN the executive added more controversy to the issue of Ripple's treatment of XRP, which has seen its price growing by 15% over 24 hours.
Ripple can't control XRP price, Garlinghouse says
"In the XRP community, Ripple is the largest owner, and the point I have made is we're the most interested party in the success of the XRP ecosystem." he told CNN.
Talking about the ownership management, he stated: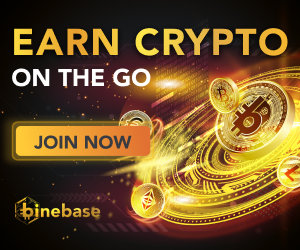 "Yes, Ripple owns a lot of XRP, we're very interested in the success of XRP, but the accusations of us dumping, that's not in our best interests to do that […]. We would never do that and in fact, we've taken steps to lock up most of the XRP we own in escrows so we can't touch it."
This comment contradicts with the moves taken by Ripple in 2019 and earlier. According to the company's own report in the second quarter of 2019 it sold $251.51 million XRP, with 2019 being the year of most abundant tokens giveaway.
At the beginning of 2020 Ripple has unlocked 1 billion XRP ($200,000) from escrow wallet as part of scheduled operation.
Menawhile in December XRP reached the lowest price in more than two years, falling below $0.20 and at one point trading 96% below its highest ever point of $3.40. A 9% recovery sent price back above the $0.20 barrier.
Garlinghouse made more surprising statements. He denied the company's ability to influence the XRP price, despite the token's share.
"Ripple can't control the price of XRP any more than the whales can control the price of Bitcoin." he said, comparing the situation to that of Bitcoin.
Large XRP investors will possibly have restrictions
However, Garlinghouse stated that Ripple will not appreciate other holders of large portions of XRP supply. In what appeared to be a desire to influence the market Garlinghouse positioned the company as the only major holder of the token.
"There are times when we work with institutional investors or might say, 'Hey, we want to buy $10 million of XRP,' and we would have lock-ups to prevent them from dumping on the market," he said.
In conclusion the CEO stated that such situations are "hypothetical":
"We don't want some other party buying a whole lot of XRP and dumping it on the market, and so we would hypothetically have restrictions about what they could sell and how often, and usually those are based on volume in the market."

---
Trending Now
You may also like