---

YouTube Failing To Restore Crytpo Content
Youtubers are now reacting to Youtube failing to restore crypto content after it was previously removed without notice. On December 26 YouTube announced that this week hundreds of cryptocurrency-related videos were deleted by mistake.
Nevertheless, many YouTubers still have not gotten their crypto content restored.
"Nothing has changed." says Ivan on Tech, whose YouTube channel has over 210,000 subscribers. "YouTube said this was a mistake yesterday too. I'm not sure why they are saying this."
Ivan on Tech was banned by the platform earlier this week. Following this he had to set all his crypto videos to private as a preventive measure.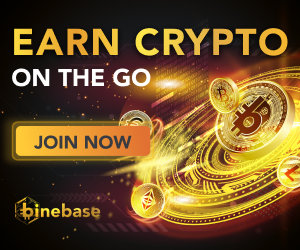 On December 26 YouTuber Carl The Moon also stated that his cryptocurrency content is still removed from the platform, noting that he is not sure of the validity of YouTube's recent statement.
"This was the first time I was punished by YouTube and I got a warning." said Carl. "When you have a warning, you will get a strike next time. After 3 strikes within 90 days, YouTube permanently removes your channel."
Crypto content removed for violating YouTube regulations?
According to Youtube community guidelines, content is deleted automatically if it violates the platform's regulations. It concerns nudity or sexual content, harmful and dangerous content, hateful content, violent or graphical content, harassment, cyberbullying, spam and so on.
With regards to this YouTube crypto community still confused about the platform deleting their cryptocurrency videos, and the underlying problem YouTube failed to clarify.
However, we definitely know that Nugget's News (around 64,600 subscribers), a YouTube channel managed by Alex Saunders was banned because of "harmful or dangerous" content.
9 hours before press time Sonders has published a statement in r/ethereum on Reddit, saying that he woke up on Christmas getting a warning from YouTube about a strike for posting "harmful or dangerous" content. In a matter of hours the second strike followed, although Saunders had not taken any action since the first warning.
Here is his Reddit post:
"Today I woke up on Xmas to a strike warning from YouTube for harmful or dangerous content. Checked my email, nothing. A few hours later after Xmas lunch, another strike. I hadn't even done anything on Youtube since the first strike. Still no email. I cover a lot of topics related to finance, economics, housing market, stocks as well as crypto related content. We don't do paid ICO or token promotion. I have done tutorials on leverage trading platforms. I'm really not sure what to do. If the trend continues most crypto youtubers will be affected."
11 hours prior to this publication Saunders addressed YouTube on Twitter: "Hi @TeamYouTube with over 100 videos removed & 2 strikes in 24 hours I have still not even received an email from you. This is really scary. We've hired new staff. I have a wife & baby to support. I can't fix the problem if I don't know what I've done or who to communicate with!?"
On December 24 YouTuber Omar Bham who made a list of well-known YouTubers suffering the crypto related ban got a reply from YouTube on Twitter. YouTube had promised to look into the matter, but there have not been any updates since then.
"The extent of this is unknown." Bham says. "I keep hearing of smaller channels, not on my list, which have completely disappeared."
However, on December 26 Bham tweeted that YouTube restored one of his previously removed videos:
"Update: YouTube has repealed my warning and reposted the video, which they had previously removed. Crypto YouTube is not dead (just yet, anyway)."
Some 5 hours ago Bham posted a reply from YouTube stating that videos of cryptocurrency influencers are reinstated.

---
Trending Now
You may also like