---

89% of Bitcoin Is Profitable But Miners Are Not Going to Sell Now
It was "fourth-times the charm" for Bitcoin (BTC) as the largest cryptocurrency successfully broke its $10,000 resistance; a range that had alluded BTC since the beginning of May. Frankly speaking, the bullish break was long-time coming for Bitcoin since the asset had strong on-chain fundamentals for the past few weeks despite price stagnation, and now 89% of all Bitcoin is profitable for miners.
With Bitcoin rising up in the charts, Glassnode's recent weekly insights revealed main differences occurring in the industry at the moment.
The report notes that the percentage of Bitcoin that is currently yielding a profit is a mind-boggling 89%. That means only 11% of the supply will bring a loss if they sell their BTC in the markets.
Now, such a scenario hasn't occurred in quite a while hence, triggering a domino effect.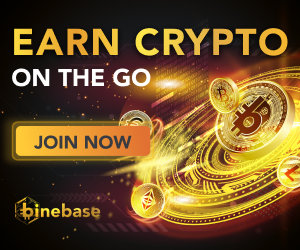 With profits on Bitcoin rising, exchange net flow for Bitcoin has significantly improved, reaching levels unseen since the beginning of May.
The above chart indicates that a substantial part of the industry was currently cashing out on their profits, as the net flow saw its largest hourly surge in the last 3 months.
However, BTC miner's sentiment remains unchanged.
BTC miners resisted capitulation
The chart above illustrates that Miner Outflow Volume for Bitcoin continued to hover on lower side of the spectrum. This sentiments speaks much for itself and there might be several reasons why miners are still bullish.
First, Bitcoin's price re-tested $10,000 for the fourth time since the beginning of May, and its attempts to break the psychological range have been well-documented. Thus, the fact that BTC crossed this price line and now sustains a range above $10,000 may point to its potential to surge even higher.
The miners could expect this as an opportunity to get more profits if the asset is able to breach past its 2019 high of $13,800 for which miner's confidence is currently high.
Next, Bitcoin's Reserve Risk Ratio continued to be on the lower side as well, which meant that long-term holders continued to bestow their trust in the digital asset.
Therefore, for a long-term perspective, Bitcoin is becoming more attractive to a group of people as the speculators continue to leave the market.
There is a definite possibility that the aforementioned mining sentiment can change for Bitcoin if the asset shows strong corrections but currently the grass is green for the king coin.

---
Trending Now
You may also like