---

Bitcoin Price Indicators Suggest Another Bull Run
Several price indicators suggest that Bitcoin (BTC) is preparing to surge and further hamper the bears for some time, getting the bulls run.
Also this week several measurements — some of them proved to be extremely accurate throughout history — are in concordance, heating up bullish sentiments among traders.
Guppy signals bullish trend again
The leader among the indicators is a useful but somewhat forgotten indicator known as Guppy. This is a collection of exponential moving averages which turned green for the first time in almost 300 days.
The gap is quite pronounced — last time Guppy shifted from red to green on April 9, 2019, marking the Bitcoin's steep jump to $13,800.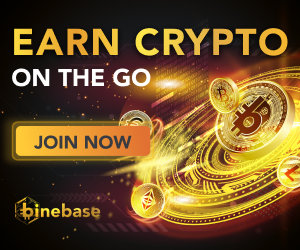 Prior to that, Guppy signaled Bitcoin bullish trend on January 14, 2018, when the currency briefly stepped above $9,000 on the way down from the all-time high a month before.
Puell Multiple: cost of mined Bitcoins is close to "too low"
Another indicator showing that Bitcoin bull run is ahead is the so-called Puell Multiple.
Used to understand the cryptocurrency's price changes, the indicator allows traders to analyze the trends in Bitcoin mining and tell whether the value of newly-mined Bitcoins reaches historical highs or lows.
Puell surged during the 2017 highs, touching the bottom a year later in January 2019 when BTC/USD traded at under $4,000.
Currently, the indicator shows that Bitcoin is remarkably close to the "too low" area than its lifetime highs.
$8K shifts from resistance to support
Getting closer, we can see growing enthusiasm in traders' forecasts once again. Analyst Michaël van de Poppe considers $8,000 plank as a new support level.
Since Friday BTC/USD gained about 3,8%, having left behind local lows about $8,200.
"Nice breakthrough of $8,600 level and we're back in the range. This means that the $8,000-8,100 level has now flipped as support," van de Poppe summarized in on Twitter on January 27, adding:
"Eyeing to see a retest of $8,500. Holding that and we can aim for $8,900."
Mayer Multiple suggests a strong buying opportunity
Finally, we move to a classic guidance signal for Bitcoin — Mayer Multiple, which also alludes at strong buying opportunity for Bitcoin.
Created by Trace Mayer, Proof of Keys founder, Mayer Multiple helps determine whether it is profitable to buy Bitcoin at a certain time.
The indicator calculates the correlation between the current Bitcoin price and its 200-day moving average. According to Mayer, when the multiple is lower than 2.4, long-term Bitcoin buys saw "the best long-term results".
The current multiple is 1.05, and has been higher 58,43% of the time since Bitcoin was created eleven years ago.

---
Trending Now
You may also like