---

Bitcoin's (BTC) carbon footprint has been found to be less than people thought according to new research. Bitcoin's carbon footprint has been widely discussed as a result of it's possible affect on climate change. Although new research has surfaced challenging this perception. 
One major science and technology magazine "The New Scientist" recently published an article on their new carbon footprint discoveries.
Prior Bitcoin carbon footprint research overly relied on assumptions
In their case study, Massimo Pizzol and Susanne Köhler at Denmark's Aalborg University have criticized the underlying assumptions in regards that Bitcoin's carbon consumption could be as high as 63 megatonnes of CO2 per year.
The scientists not that such estimates rely on assumptions that carbon emissions from electricity generation are the same across all mining facilities in China. A country which continues to have a major stake in global Bitcoin mining.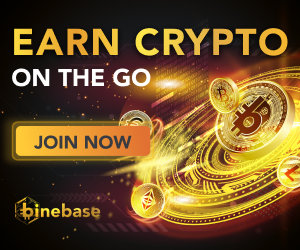 Source: Susanne Köhler and Massimo Pizzol
When breaking down the Bitcoin mining landscape in China to account for regional differences we can see a different picture presented. This would result in a much lower estimated global carbon footprint for Bitcoin, estimated at 17.29 megatonnes of CO2 in 2018.
These differences can be seen in the fact that coal-reliant Inner Mongolia, accounts for around 12.3% of Bitcoin mining. This translates to about a 25% share of total emissions footprint. As well the hydropower-heavy region of Sichuan counterbalances this.
Search for green energy solutions
Köhler notes that climate activists should continue to keep an eye on the Bitcoin industry. Giving a warning that electricity consumed for each new Bitcoin that is mined is on the rise, but that they need to keep it in perspective:
"On the one hand, we have these alarmist voices saying we won't hit the Paris agreement because of bitcoin only. But on the other hand, there are a lot of voices from the Bitcoin community saying that most of the mining is done with green energy and that it's not high impact."
The researchers followed by stating that electricity consumption and carbon footprint overwhelmingly accounts for the majority share of Bitcoin's carbon emissions. Rather than the disposal of Bitcoin mining hardware or production of such hardware, which accounts for just 1% of emissions.
This June, another new study found that 74.1% of Bitcoin mining is powered by renewables, which shows eco progress in the mining sphere.


---
Trending Now
You may also like