---

Bitmain Presents Cheaper Bitcoin Miner, Losing Race to MicroBT
Bitmain has presented a new, cheaper model for its Antminer range of Bitcoin miners.
The Antminer T19 has a hashrate of 84 TH/s (terahash per second), and power efficiency of 36.5 J/TH (joules per terahash).
The numbers compare well with the S19 model which has a hashrate of up to 95 TH/s. Antminer T19 costs about $1750, while $19 is priced at $1785.
In terms of profitability, the new T19 model can generate a profit of $3.14 daily, while S19 can bring $3.93 per day, according to F2Pool's calculations, if electricity costs $0.05 per kilowatt per hour.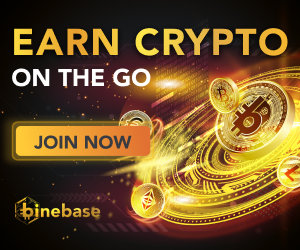 According to Bitmain, T19 has the same generation of chips found in the S19 and S19 Pro models and is more efficient than the T17 model.
Bitmain always has series S and series T of its Antminer products, F2Pool's global business director Thomas Heller said. The series S products are flagship, have a higher hashrate and are more efficient, while the series T products are cheaper, Heller explained.
Antminer T19 went on sale on June 1, and the shipping is expected between June 21-30, while the shipping date for S19 is September 1-30 since the model is sold out. This could force miners to purchase the T19 model.
Notably, Bitmain has limited T19 purchases at two machines per user "to prevent hoarding."
The new products comes at a time when Bitcoin miners are seeking to change their old machines for more powerful ones after the halving, which reduced mining rewards from 12.5 BTC to 6.25 BTC.
Antminer failure rate update
Bitmain's S17 and T17 Antminer models have shown a high failure rate of 20-30% as compared to roughly 5% normally. The company earlier stated that it is "paying close attention to the issues of some products from the 17 Series [and] has begun to negotiate solutions with customers who have encountered issues with the product."
Last week, Bitmain released a new firmware of S17+ and T17+ models and asked users to update it in small parts:
"Please try a small amount of miners firstly when upgrading the firmware. For example, users upgrade 10-30 units at least for more than 24 hours. After confirming that there is no problem, users can upgrade more miners."
The company added that it would also update firmware "for the bad situation caused by frequent power outages in hydropower mining farms."
Bitmain recently also partnered with U.S.-based Core Scientific to let North American miners get certified to repair their mining equipment, without the need to travel to China.
Bitmain has been taking several steps to regain its market share against rival MicroBT, which manufactures Whatsminer range of products. MicroBT's Whatsminer M30S+ and M30S++ are currently the second and third most profitable Bitcoin miners, according to F2Pool's data.

---
Trending Now
You may also like