---

Tron to Enter DeFi but Crypto Twitter is Not Impressed
Justin Sun, the founder of blockchain protocol Tron, recently announced on Twitter that his company ventures into the decentralized finance, or DeFi, and will work in areas of decentralized loans and trades.
Sun said that the project, JUST DeFi, plans to introduce three new products for the decentralized finance ecosystem. The first is a lending and borrowing platform called "JUST Lend." It will let Tron users "earn interests and borrow against collateral."
The second products is essentially a decentralized cryptocurrency exchange platform called JUST SWAP while the third is a TRC-20 token dubbed JUST BTC. The token is tethered to Bitcoin (BTC) at a 1:1 ratio.
He added that the recently launched JUST (JST) token will be the key token of Tron's DeFi ecosystem, noting: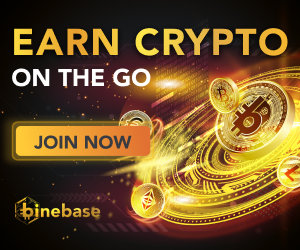 "We can't wait to see the series of JUST products' all-rounded empowerment, community governance, and fully shareable dividend integrated into the #TRON DeFi ecosystem."
Crypto Twitter is hard to impress
Tron has been caught up in controversies about its quasi-decentralization ever since the company's CTO and co-founder Lucien Chen stepped down from his role in May 2019. Chen argued that Tron has become extremely centralized and lost its aim to build a decentralized web.
Users on Twitter expressed the same concerns about Tron in reply to Sun's tweets about the DeFi services. One user wrote, "But #Tron $trx is not decentralized so you should really make it CeFi — Centralized Finance."
Another user wrote, "When a centralized scam isn't enough, one must hop onto the DeFi train to JUST everyone else."

---
Trending Now
You may also like