---

A major cryptocurrency exchange in South Korean "Upbit", has notified its users that a theft of 342,000 Ether (ETH) occurred. Which had been removed from its hot wallet.
The exchange, which is run by Korean tech giant Kakao, confirmed this incident in an official statement written by the CEO of Upbit, Lee Seok-woo on November 27th.
Upbit Exchange will insure users funds through corporate assets
In a statement, Lee Seok-woo announced that:
"On November 27, 2019, 342,000 ETH (approximately $50 million) were transferred from the Upbeat Ethereum Hot Wallet to an unknown wallet. Unknown wallet address is 0xa09871AEadF4994Ca12f5c0b6056BBd1d343c029."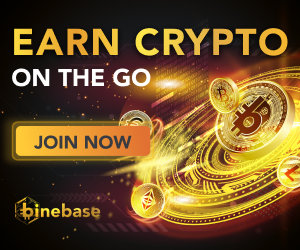 Lee Seok-woo continued on by apologizing to his users for any "inconvenience" caused. Followed by elaborating on the measures taken by the exchange following their detection of the incident, while stopping short of calling what occured a "hack."
The exchange has committed to protecting user assets, stating that the 342,000 ETH will be covered and insured by corporate assets. Elaborating that they have already proceeded with transfering all crypto assets held in its hot wallet to cold storage.
Deposits and withdrawals from accounts within the exchange, will be paused for around 2 weeks. The CEO Lee Seok-woo has promised to let users know as soon as they will be reopening. 
Inside Job rumours surface due to advantageous timing
Following the theft of the cryptocurrencies, some commentators have suggested that the hack of Upbit was actually an inside job.
"The 'hacker' timed when UPbit was making crypto transfers to its cold wallet (other alts like TRON, etc.). Hence, I think the probability of it being an inside job is higher than external breach."
In the exchange's statement, they emphasized that it deemed the 342,000 ETH transaction to be the single irregular transaction that occurred on the ledger. Pointing to a variety of other large transfers that were related to the exchange moving their assets between hot and cold storage wallets.
As well the 342,000 ETH transfer was followed by a series of major transactions of Tron (TRX) along with BitTorrent (BTT).
The ETH, TRX and BTT transactions were found to have been sent to an unknown wallet. At the same time additional large transfers of cryptocurrencies including Stellar (XLM), OMG and EOS transfers were sent to Bittrex. A competing cryptocurrency exchange.


---
Trending Now
You may also like