---

The Last Time This Happened, Bitcoin Price Rose From $3,150 to $14,000
Major crypto exchanges are holding about 1.36 million BTC, worth around $12.92 billion. The last time major trading firms had such low Bitcoin reserves, the price of the king coin spiked from $3,150 to $14,000.
Market data shows that an increasing number of investors are withdrawing their Bitcoin holdings from exchanges. It suggests that traders are not interested in selling BTC at the current price of $9,400.
Why are Bitcoin investors moving their funds out of exchanges?
In the first quarter of 2019, the price of Bitcoin fluctuated between $3,150 and $4,500 for around four months. When the influx of BTC from exchanges began to fall, the cryptocurrency started to rally. Within three months, Bitcoin increased from $4,000 to $14,000, posting a 250% price surge.
At $9,500, Bitcoin is seeing the same influx volume into exchanges seen in early 2019. Fewer traders are depositing Bitcoin to trading platforms, which means that investors are not going to risk their BTC to sell in the $9,500 to $10,000 range.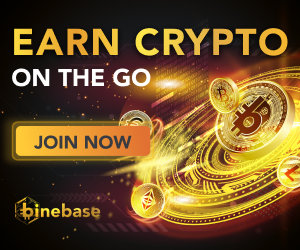 The 12-month low influx of BTC into major cryptocurrency exchanges coincides with long-term indicators suggesting the beginning of a new bull run. Macro indicators such as the golden cross and the Puell Multiple indicate that Bitcoin is on the verge of a major uptrend as seen at the beginning of 2019.
The Puell Multiple is a metric which considers the circulating supply by analyzing miner revenue to measure if BTC is overbought or oversold. Now, the Puell Multiple of BTC is hovering at 0.4. In mid-December 2019, when Bitcoin was at $3,150, it dropped as low as 0.3.
The supply-centric metrics suggests that Bitcoin could see another minor pullback in the short-term. But, in the short to medium-term, Bitcoin may see a sizable rally.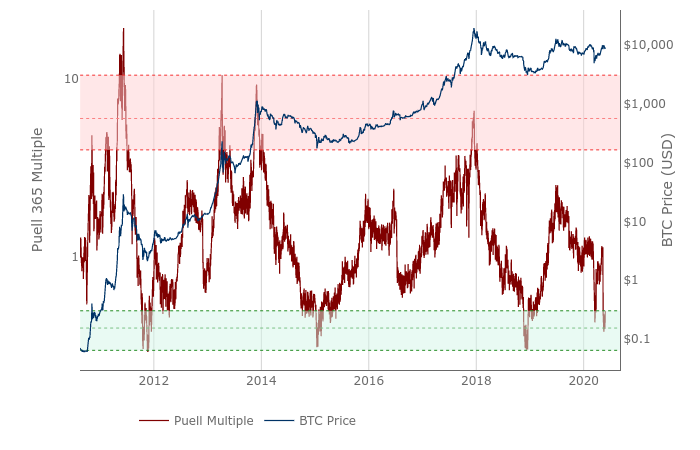 Bitcoin also recently recorded its seventh golden cross in history. Three out of the past six goldeh crosses led to a massive long-term rally.
A golden cross is seen when two long-term exponential moving average (EMA) lines cross one another. It usually happens when Bitcoin is recovering quickly from a swift sell-off.
Bitazu Capital founding partner Mohit Sorout warned:
"We recently witnessed the 7th Golden CrossOx of bitcoin's existence. Previous 3 out of 6 led to gigantic rallies. But sure any tool without a 100% win rate is a meme, must be shunned & discarded immediately."
Two variables that are different from 2018 and 2019 rallies
The ongoing rally of Bitcoin is fundamentally and structurally different from earlier rallies observed in the last two years.
This time around, there are a substantially higher number of retail investors and institutions leading the uptrend of Bitcoin rather than investors in the futures market that trade with high leverage.
With a lower risk of a major long squeeze, long-term macro indicators showing a major uptrend in the coming months are viewed as positive factor for the medium-term price trend of Bitcoin.

---
Trending Now
You may also like