---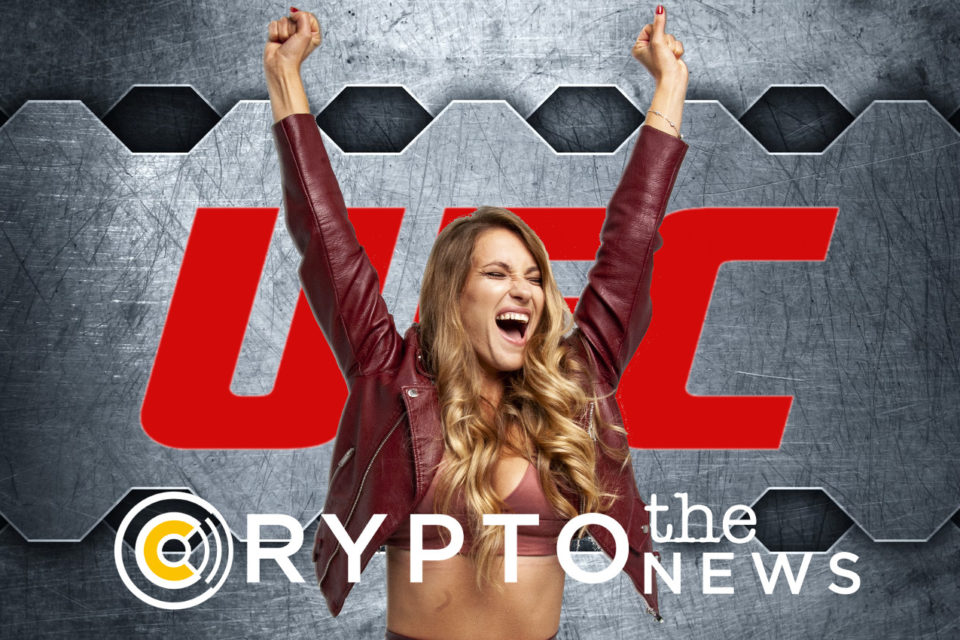 UFC Fighter Promotes Bitcoin Halving on Twitter
As Bitcoin (BTC) gets ready for a block reward halving scheduled for next month, at least one established figure in the sports sector is doing what he can to promote the event. Ben Askren, former Ultimate Fighting Championship (UFC) fighter and well-known Bitcoin bull, has changed the display name of his Twitter account to "Bitcoin Halving May 13". Askren has over 311,000 followers.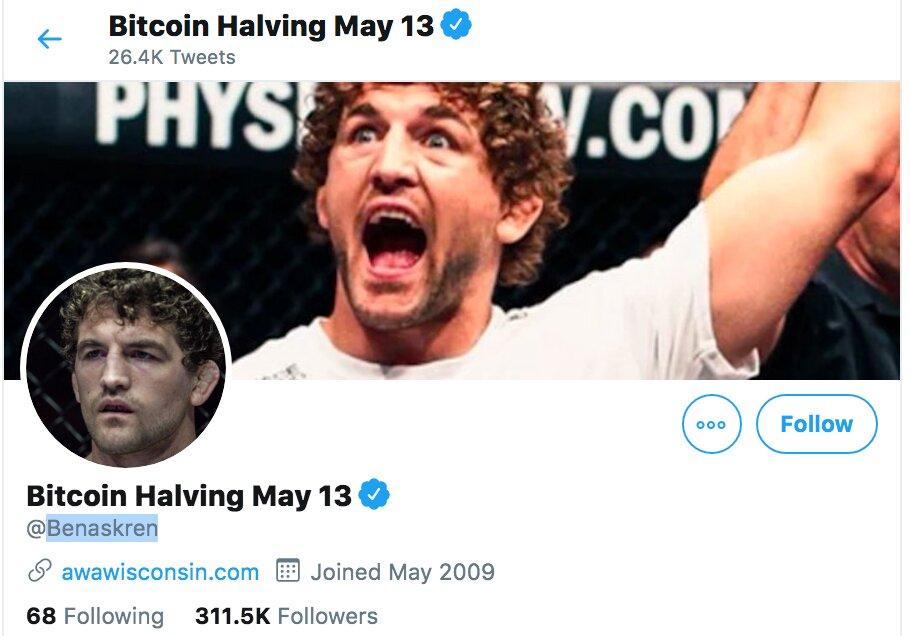 The name and date are pointing to the official havling event expected in less than 40 days. When the total blocks in the Bitcoin network reach 630,000, the block reward will be cut from 12.5 BTC to 6.25 BTC.
Askren is a fan of Bitcoin and Litecoin
The mixed martial arts (MMA) fighter has an affinity for digital assets. Askren has advertised crypto eariler on his Twitter account, stating he "just bought more BTC."
The former UFC fighter has also been paid to advertise Litecoin (LTC). In January 2019, Askren said that he had been sponsored by the Litecoin Foundation for UFC 235. He then posted photos of his Instagram account wearing a Litecoin-branded T-shirt.
UFC partnerships with crypto companies
An estimated five million people watch UFC events and the league recently established partnership with Dapper Labs, the company behind the CryptoKitties blockchain game, to roll out digital UFC-branded collectibles. The partnership between UFC and crypto begins when Jon Fitch became the first MMA figther to receive his payment in BTC back in 2015.
However, the COVID-19 pandemic has forced the UFC to shut down many events, as travel restrictions and prohibitions on large group gatherings are in place.
---
Trending Now
You may also like